bigwolfoncampus.org » fan stuff » fan art » becky dingle older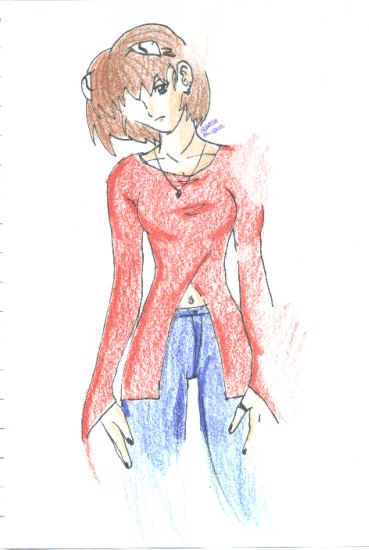 "Becky Dingle Older"

by

Blackcat57

I was super board so I made Becky Dingle older and with shorter hair..I have no clue why I made it look as if she was fading. I made it as if she was becoming like her bother. She is slightly goth with the black nail polish. Fading away without anyone noticing. Note she's 17

If you are the artist and would like to modify the image or any of its details, you may log in and edit it to your heart's content.