bigwolfoncampus.org » fan stuff » fan art » the merton fire: part i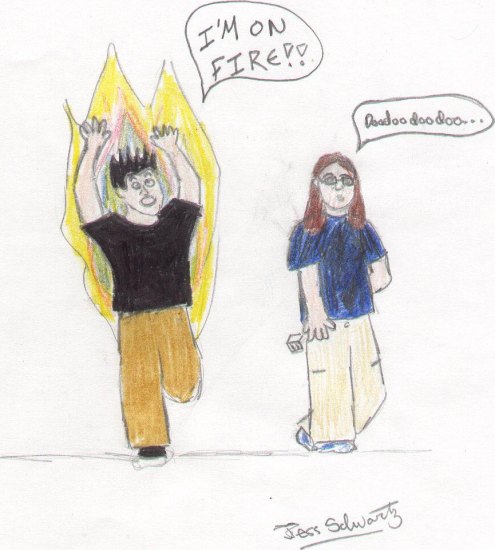 "The Merton Fire: Part I"

by

Neko-Neko

Yes, that's me dropping the matches. I don't know why I set Merton on fire. I guess I thought it would be funny. I don't intend on making a part 2, but I asked my brother for a title, and that's what he suggested.

If you are the artist and would like to modify the image or any of its details, you may log in and edit it to your heart's content.